At 170m high with 33 levels of premium A-grade office space, 4 Parramatta Square provides accommodation to commercial and retail tenancies. Primarily comprising premium office space, the tower also has a great range of cafes and restaurants, a florist, premium boutique gym, and a state-of-the-art function and events space.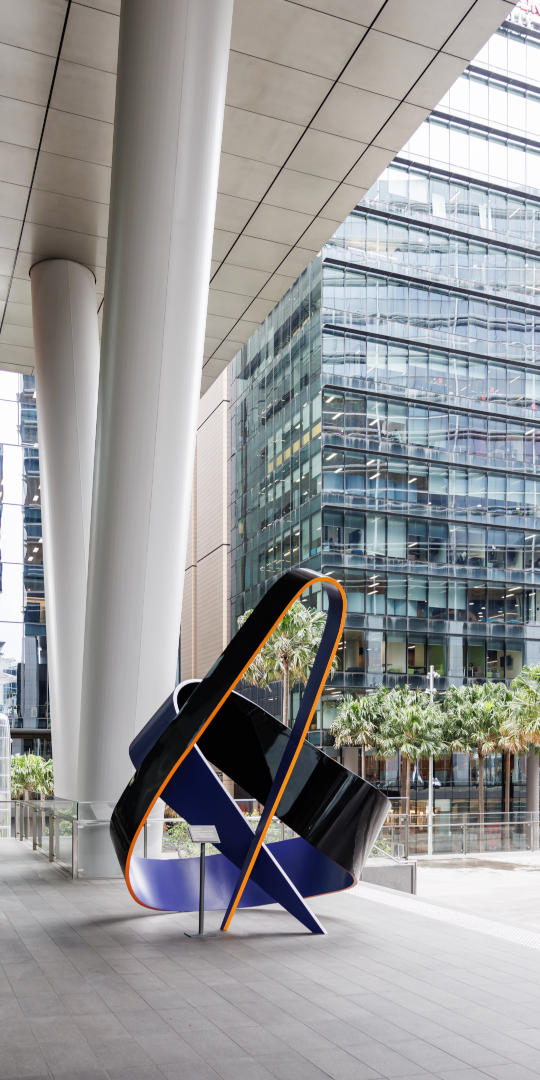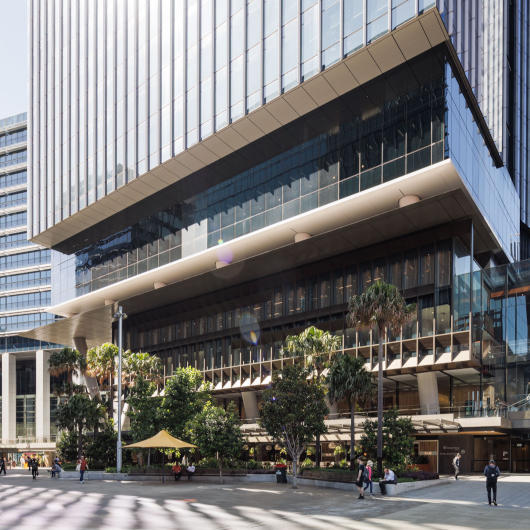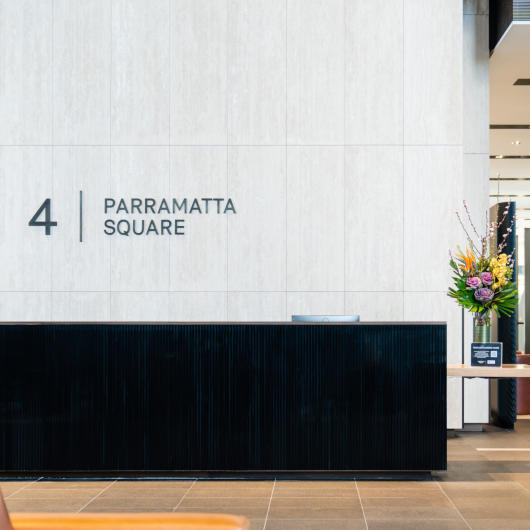 Key Features
The Business & Events Centre located within this tower provides two sophisticated spaces, which cater to small team meetings to wider business updates and functions for tenants and non-tenants alike. Also located within this tower is an on-site health and wellness club, Universal Fitness.
Construction
Construction commenced in 2017, completed in 2019.
Architect
Johnson Pilton Walker
Tower Features
Designed for the modern worker, the end of trip amenities in 4 Parramatta Square feature:
Bicycle parking
Bicycle repair station
Lockers
Change facilities
Drying room with clothes drying cabinets and swimsuit water extractor
Hydrating stations
Showers with complimentary body wash and shampoo
Ironing stations
Hair dryers and hair straightening irons
Fresh towel service
Vending machine with healthy snacks, drinks and essential items